POTTSVILLE — The No. 2 ranked Pottsville Lady Apaches opened the 2020 season with a 10-0 shutout as Shannon Lasey threw a no-hitter against the Ozark Lady Hillbillies on Thursday at Rev. Thomas G. Morris Athletic Complex.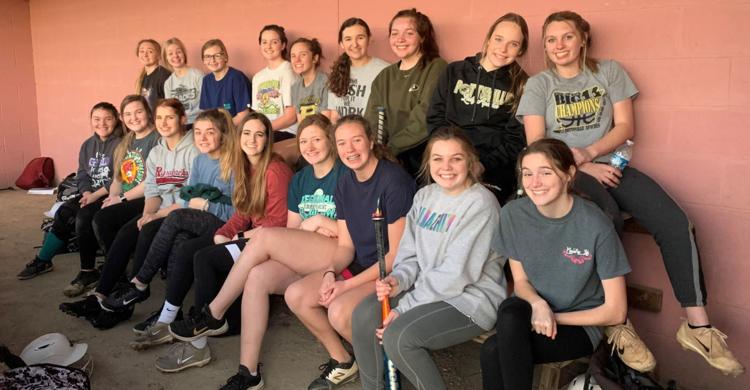 "I thought Shannon Lasey had a great first game in the circle," Lady Apaches head coach Lyndsey Hill said. "She was hitting all her spots and stayed in control the entire time."
Lasey pitched all six innings, allowed no runs and no hits. She struck out 12 and walked one.
Pottsville scored a run in the first inning, two in the third and one in the fifth, but the fireworks came when Brenlee Barton hit a grand slam in the sixth.
"Offensively, we were a little slow to come around," Hill said. "It took us a little while to time the pitcher, but once we did, we were able to get some momentum going. Barton had a huge grand slam, and she is definitely one to watch this season."
The Lady Apaches first run came on a ground ball by Sadie Saul. Meghan Pierce hit a fielder's choice to score Barton, and Cadence Graham's RBI double scored Julia Reynolds in the third.
Graham drew a walk to score Reynolds in the fifth, and Barton homered in Danielle Simpson, Abbie Cain and Lasey in to make it 8-0 in the sixth.
Reynolds and Snyder each scored on separate wild pitches in the sixth to set the final score.
---
Pottsville batting
Shannon Lasey;3;1;1;0;0;0
Brenlee Barton;4;2;2;4;0;1
Julia Reynolds;3;3;2;0;1;0
Meghan Pierce;2;1;0;1;2;0
Cadence Graham;1;0;0;2;2;1
Bryanna McCoy;2;0;0;0;1;2
Danielle Simpson;0;1;0;0;0;0